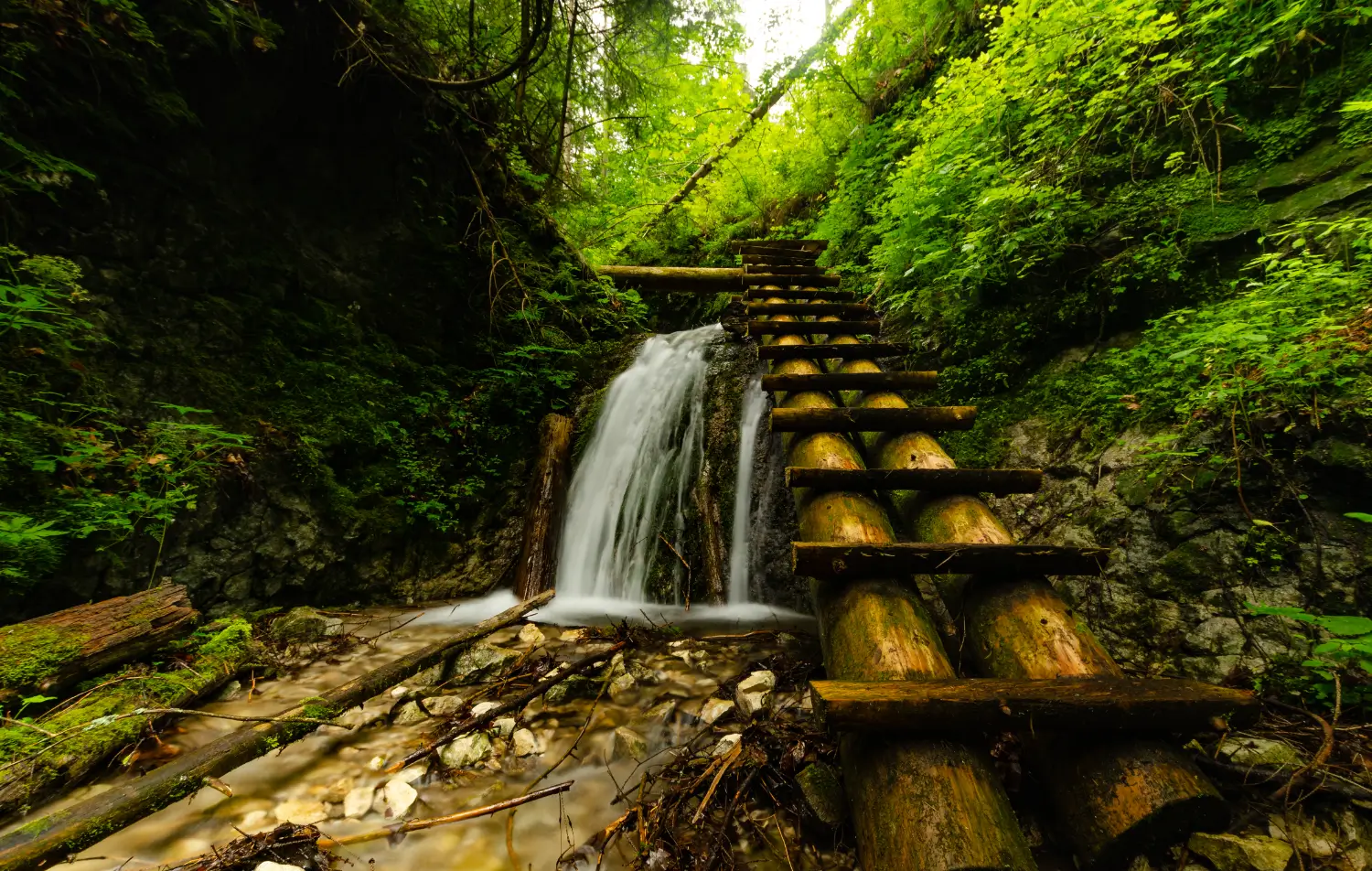 Description
Veľký Kyseľ is another gorge from the Kyseľ valley, which is located in the northern part, right next to Mali Kysel. Even this gorge does not lag behind the others and provides a tourist experience just like all the gorges of the Slovak Paradise. You can overcome the passage of three waterfalls created on the rocky steps of the gorge with the help of metal and wooden ladders or stepladders, which must not be missing in the gorge. The passage through the gorge is one-way and we recommend taking waterproof things, as the chances of getting wet from the water are very high. The best and closest starting point for this gorge is without Podlesok, from which you can reach Kláštorisko, near which this gorge is located.
Possible trails
Crossing from Podlesok to Píla
Crossing from Podlesok to Čingov via Klauzy
Waterfalls
Vodopád ochrancov prírody
(10 m)
Parking and public transport
Bus
Zastávka - Podlesok, rázc.
Zastávka - Hrabušice, rázc. Betlanovce
Places that might interest you
4 trails

Matka Božia

Vantage point

3 trails

Borovniak

Vantage point

2 trails

Letanovský mlyn

Point of interest

7 trails

Kláštorská roklina

Gorge

15 trails

Kláštorisko

Point of interest
Trails that might interest you
Malý Kyseľ

Loop from Podlesok

Čertova sihoť

Loop via Biely potok

Havrania skala

From Dobšinská Ice Cave and back

Ferrata HZS Kyseľ

Loop from Čingov

Kláštorisko

Loop from Letanovce via Kláštorská roklina

Sovia skala

From Košiarny briežok and back

Piecky

Crossing from Píla to Podlesok